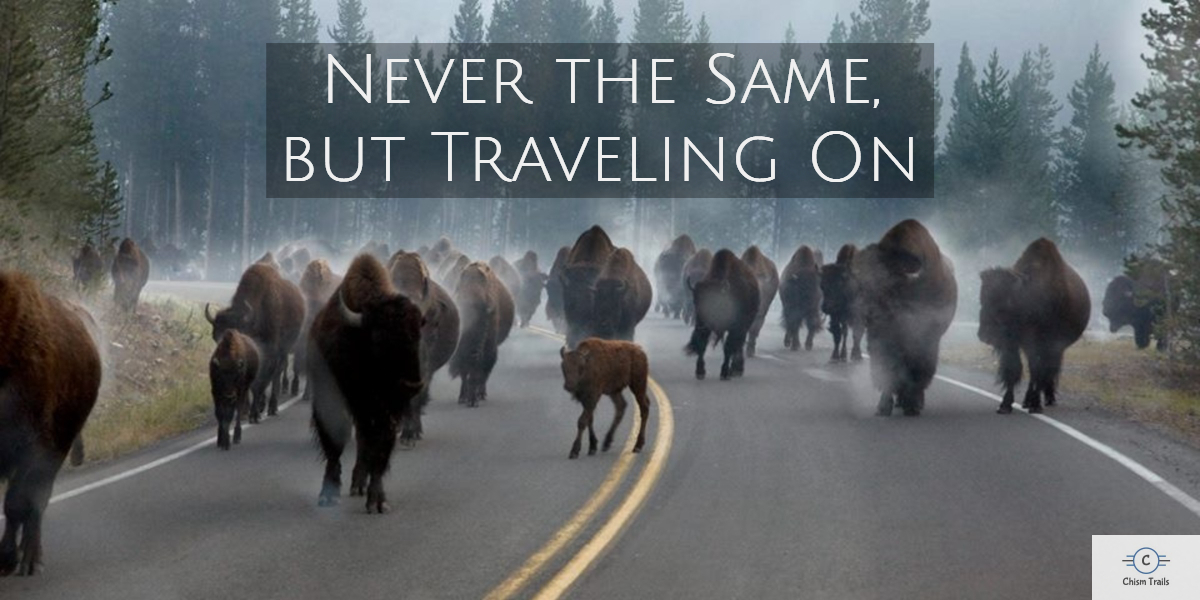 The camping/vacation adventures for our family will never be the same without our team leader, scheduler, and cheer leader.  He always laid out the schedule after working on it for weeks/months. This man planned overnight stops and things to see on those stops as well as an itinerary after we arrived at our destination.  He constantly researched sites to see along the way.  He knew what we liked and focused on those things.  No, the travel won't stop, we will be traveling on, but it will be different that's for sure.  The person I am speaking of was promoted to his Heavenly home on Christmas Eve 2021.
   But those past travels as a family will never be forgotten.  Mark was a planner and he spent hours on each trip we took.
One of our favorite trips: Alaska
Mark worked on this Alaska schedule for a whole year making down payments and purchasing tickets when it was necessary. Wow! It was a wonderful trip! We used Mark's business travel miles for airline tickets for all eight of us in the family.
As I said, the trip was totally planned as Mark had scheduled where we would stay and what we would see. All four kids had backpacks for their personal things for the nine hour plane trip. But their youngest wasn't much bigger than her bag and it was slowing us down. We were trying to hurry to get to a connecting flight and she was so little. I reached down to carry her backpack so she could go faster and she looked up at me and demanded, "my bag!" so, I reached down and grabbed her AND her bag so we could make it to the gate on time.  Off we went just in time.
   We had a layover in Las Vegas and some hours until the next flight so we rested in a motel room until it was time. We were all so tired, all eight of us crashed on the two beds in the room and took a power nap.
   Finally, we were off again and arrived in Anchorage, Alaska. Mark used the timeshare he inherited from his mom to reserve two joined townhouses. It was a beautiful place. 
Alaskan Cruise
   Mark had purchased a train/ocean cruise package for us and we took off to the train station. The train railed through the beautiful snow topped mountains for approximately 2 hours. Even in July snow covered the mountains as in a painted picture. Goats, deer, antelope, moose and bears were running wild through-out the area. Not long into the trip, we were able to go to the second level of the train with a glass top and the view was even more amazing. 
   The ocean cruise was our next part of the package. But as we were standing in line, there was an accident and our departure was delayed. When we finally boarded the ship, the captain realized he had a time constraint with the train schedule because of the delayed departure so he doubled the speed.  He had to get the passengers back at a certain time to catch the train. 
The ship was literally rocking.  Never have I seen so many 'green' faces.  There were too many in the bathroom lines so many passengers were leaning over the side of the ship sick including all four of the kids in our family.  After the captain felt he was back on schedule, he slowed the ship down to a reasonable speed.  Then we were able to see the whales and other wild life in the water. The puffer bills were clear to see on the islands.  
   After we returned to the port, I remember one of the ship waitresses saying, "she had never seen so many sick people on the ship."  We did make it to our scheduled train trip back to Anchorage and back to our villa.  Whew! Were we tired, but in a good way, even though we got sick on the boat.  To this day, what we remembered from that Alaska trip is how sick we all were on the cruise.
Camping Tradition
   Every year, too far back to remember, we spent a week or so camping at Defeated Creek in Carthage, Tennessee.  Before my retirement, my husband and daughter would go ahead and set up the camp site while Mark and I would come after we got off work. On one of those trips, we were driving slowly into the winding, wooded area to the camp ground when I saw a turtle in the road. I asked Mark to stop and get it. I thought the kids would like seeing it up close. So, he stopped and put it in a box under his feet (not a good idea). That turtle snapped and snapped at his feet until we got to our campsite. He was driving and jerking his feet up as he drove through to the park. That was a bonfire story to tell for sure that will make you laugh.
Mississippi Ants
   We will never forget our trip to Mississippi and the Mississippi ants. We pulled into a beautiful wooded campground in our 35ftBH Dutchman camper in Jackson MI. A fellow camper blowing leaves away from his unit said, "watch out for the ants!"  We had never had trouble with ants before and I thought nothing of it. Nothing like waking to the a screaming child because she saw ants in her retainer! We must have spent $400 plus on ant sprays for the rest of the trip. When we got home, then and only then, did we get rid of the ants after I called our exterminator. Mark had planned/scheduled this trip as all the other trips, but he didn't anticipate the ant situation as did any of the rest of us. That is what we all truly remember about that trip.
Yellowstone Camping
    Probably the most exciting/rewarding trip we ever made as campers was to Yellowstone National State Park. By this time Mark and my daughter had their own camper. Again, Mark had researched, made reservations and down payments on everything we were to experience on our trip. We had reservations side by side inside Yellowstone Park that were reserved and paid for a year in advance. Mark felt like the driving should be as fun as the end destination, so he planned rest times and places to see on the way. If there was a museum anywhere around the area, you can bet we saw it. Monuments, too! Like my husband, Mark loved history. In some places many strangers around us listened to Mark discuss items in the museums as if he was a tour guide.  
   When we finally arrived at the campground, Mark said to my husband, "well, what do you want to see?" And my husband said, "everything."  We barely got our campers parked, coffee pot hooked up and we were off to the most amazing trip of our camping experience.  
Wildlife Everywhere
     Buffalos stopped all traffic on the roads regularly and you left them alone—this was their home, not yours.  But that was indeed awesome to see as they roamed in the campground as well. 
    We received an instruction sheet 2-3 pages long at the welcome center in the campground.  One rule was do not leave food/grills outside the camper because of the animals. Another suggestion was always have someone with you when you walk outside. They highly suggested you take bear spray anytime you were out. Yep, we bought some! 
    We were able to walk around the Prismatic Spring on a boardwalk trail. A little dangerous because you sure didn't want to loose your footing if you wanted to be seen again, but it was worth the experience for sure.  The waterfalls were breathtaking! There was no way we could see it all, but we wore ourselves out trying. It was all just so spectacular.  
    The trip home from Yellowstone was equally exciting. We stopped in Deadwood, SD for a few days and got to see a real live gun fight in the street. But the sheriff quickly took the villains to jail and then there was a trial that we were allowed to witness. Boy, they don't mess around with lawbreakers in that town! Of course, there were museums to see and we saw all that time would allow. 
Thankful for the Memories
     It was our goal as a family to see as many of the national parks as possible. This last year we were hoping to make a trip to Utah. Travel became more difficult and got put on hold for a time as our scheduler/planner wasn't able to go and all our lives took a different direction.
     We never would have gotten to see everything on these trips without Mark's enthusiasm.  He was a reader and researched so much before we even started our motors.  He certainly motivated us to 'like' monuments as never before as we stopped at all of them within 5 miles.  
     Mark, thank you for the many hours you put in researching our trip to make it the best yet.  He is sorely missed …..and camping/travel will never be the same.
"But I would not have you to be ignorant, brethren, concerning them which are asleep, that ye sorrow not, even as others which have no hope." ~I Thessalonians 4:13 (KJV)
Traveling On