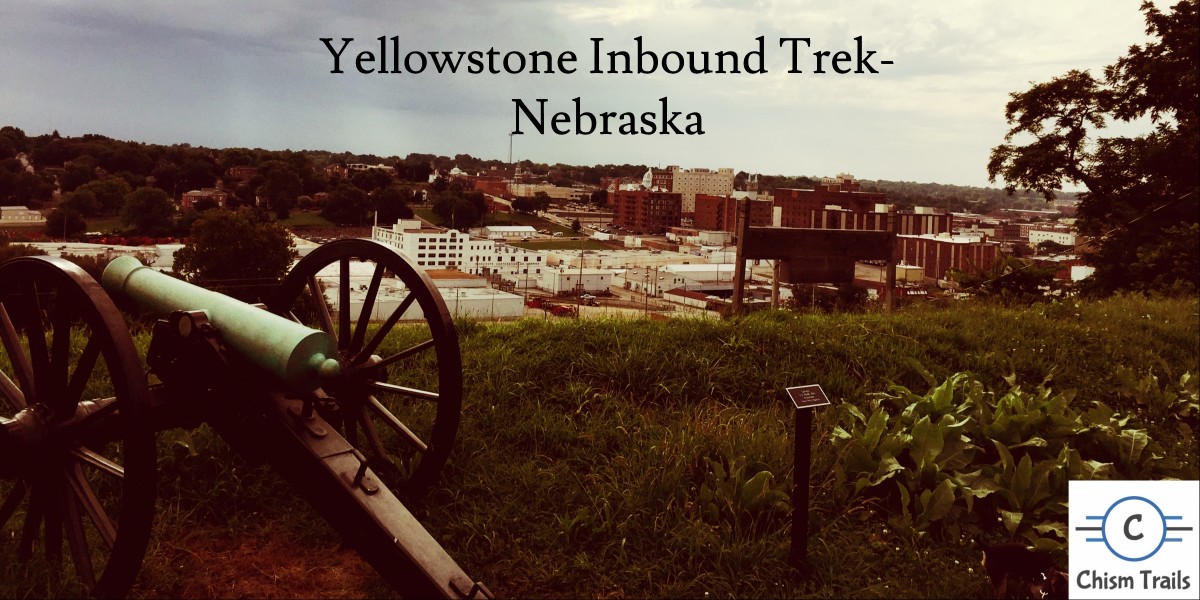 We began preparation for the Yellowstone inbound trek 10 months in advance. I had heard that reservations were difficult for 1, much less 2 RVs. In November we called to reserve 2 spots for my target in August of the  following year. Got that part secured, now how do we get there and back. We had never traveled across Nebraska so we began to plan and wait for the trip to arrive!
On the journey to Nebraska we spent a night in St. Joseph, Missouri. We needed an early start the next day and to start the day we went to Fort Smith Park. This Civil War era fort overlooking the Missouri River. The restored cannons and restored redoubt along with view from the top of the fort was a unique start to the journey.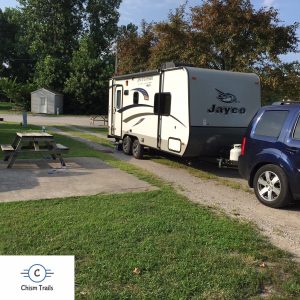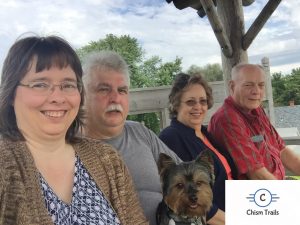 Museum
The Stuhr Museum was a 2 day trek from Murfreesboro. The museum houses exhibits related to prairie life. In another building there is a collection of old west memorabilia including Indian artifacts. Then there is Railroad Town.  Railroad town has a series of buildings which capture what the essence of prairie communities. The exhibits let us step back in time and understand the importance of the RR to the development of the plains. In the James Dean birth place we discovered an upgrade to wooden floors as there are not many trees in the prairie.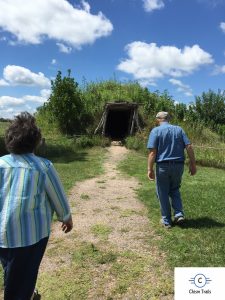 Train Switch Yard
The next day we stopped at the Golden Spike Tower in North Platte, NE. This is Union Pacific's largest train switchyard. It is capable of separating an inbound 100 car train and re-assembling the next 100 cars in 45 minutes or less. And that includes servicing the engine. The area North Platte terrain makes the operation work.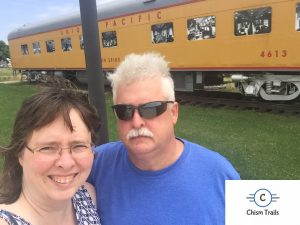 Cabella's Headquarters
Our next stop in the trek across Nebraska was the Cabella's headquarters in Sydney. We camped at the campground right next to a store and headquarters operations. This meant the shopping haul went straight back to the camper instead of riding around in the truck. While in the store we learned of  a must visit museum in Sydney, Fort Sydney museum.
                                                       
War Home Visited
The next morning we took the campers over and parked them on a side street and spent 2 hours exploring the Fort Sydney Complex and the Post Commander's home.  It represents a by-gone era in the late 1800s when railroad construction supported people moving west. It is a memorable part of Nebraska. In 2 days across Wyoming we would be at the Yellowstone East Entrance.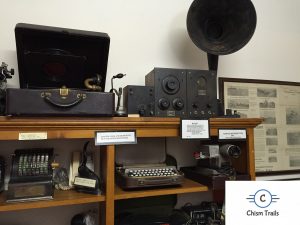 What was your Inbound Trek to Yellowstone like?
Check out the next part of our trip >>> Yellowstone – To See it All