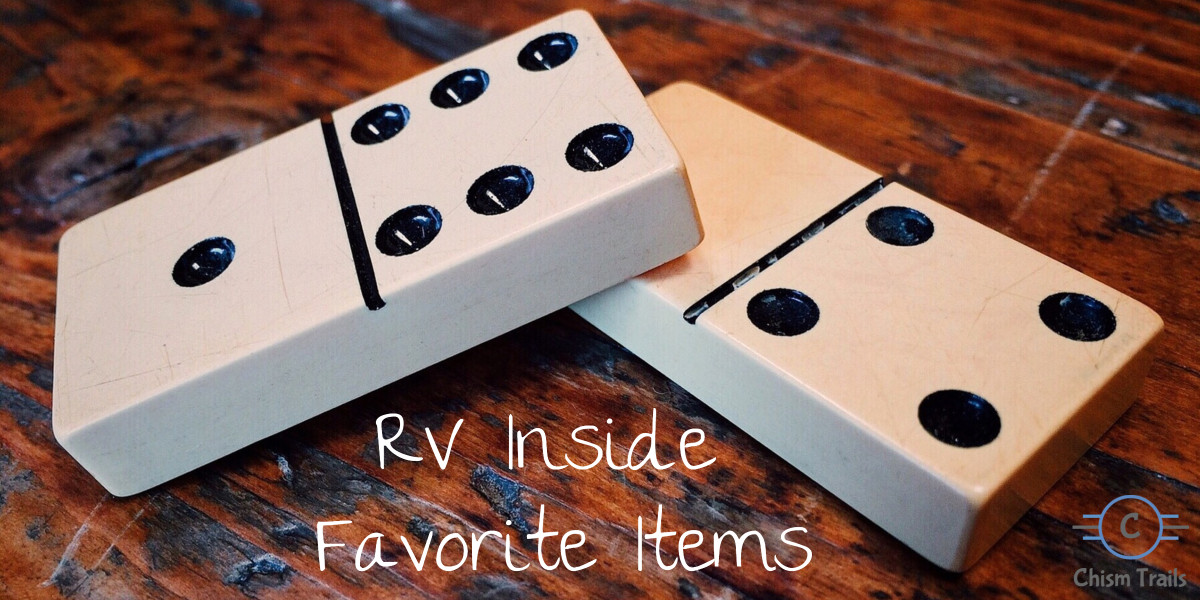 RV Inside Favorite Items
What items do you like inside your RV? Here are some of our favorite items to have inside our RV at Chism Trails. Multiple uses are helpful.
On a rainy day, nothing is better than a good movie.  We highly recommend this movie for the whole family.
No more coming into a dark camper-mounted inside the door with the sticky backing, these battery operated lights are wonderful!  They can also be used inside closets or other storage areas.
Small, but very useful lanterns that can be used inside as well as outside.  Since they are small, they can be stored inside a drawer or closet.  Attractive enough to set on the picnic table for extra lighting.
This is certainly on our wish list.  It looks like it would be perfect for taking food to the table for meals and it looks like it folds flat for storage.
These command hooks are a great way to organize a camper and they come in various styles and colors.
For hanging pot holders, measuring cups, cutting boards as well as jackets.  There is also a soap holder for the bathroom that has worked great.
 To take the chill out of the bedroom without turning the heat up, this mattress pad is a great extra item-and it has dual controls.
Besides helping to tackle making the bed in a small space, these bands also work great on mattress pads. Just hook the elastic bands over the corner of the sheet or mattress pad before you make the bed. Loop the band over each corner and it will snug the sheet over the mattress.  It works great!
The COE Camping book shows campgrounds in every state that are Corp campgrounds-that is especially important to holders of Senior/Handicap passes because they only pay 1/2 price of campsites.
This storage Cube is collapsable (that is very important), but it is strong enough for a stool.  Linens, books or other items can be stored inside and it is also great for an extra place to sit.
A wonderful addition, this diffuser has a car hookup so it can be used in the car (sitting in the cup holder) as well as electric for inside the camper.  It also has an intermittent button.