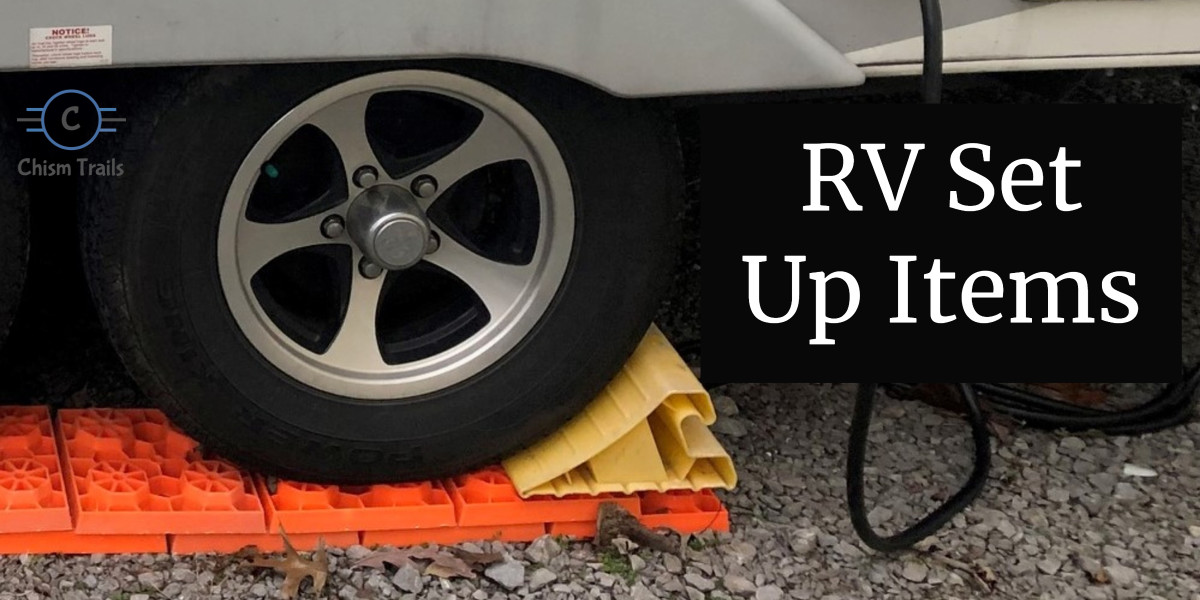 What items do you use during the RV set up process? We like to use tools that make it easy to set up so we can begin to enjoy the area. RV set up should be easy. Here are a few items we use.
It's wonderful to get to a campground that has level lots.  However, that is the exception to the rule.  More often, the unit will have to be rolled onto one or two layers of a type of leveler such as these.  These levelers stack on top of each other and fit into a nice case for storage.
Wheel Chocks help to stabilize the unit while setting up and unhooking.  They also come with ropes which are much easier to grab from behind the wheels when you are ready to leave.
For extra stability, use the X-Chock Wheel Stabilizers.  They are wedged between two tires and expand to fit.
The sewer hose rests on this Sidewinder RV Sewer Hose Support-keeping it stabilized on the sewer connector.
An upgrade to leveling.  Levelers that do not require stacking. Slip the small end under the wheel and drive onto the leveler until the unit is level.
Heavy duty Wheel Chocks help to stabilize the unit while parked.