What items do you like outside your RV? Here are some of our favorite items to have inside our RV at Chism Trails. Multiple uses are helpful.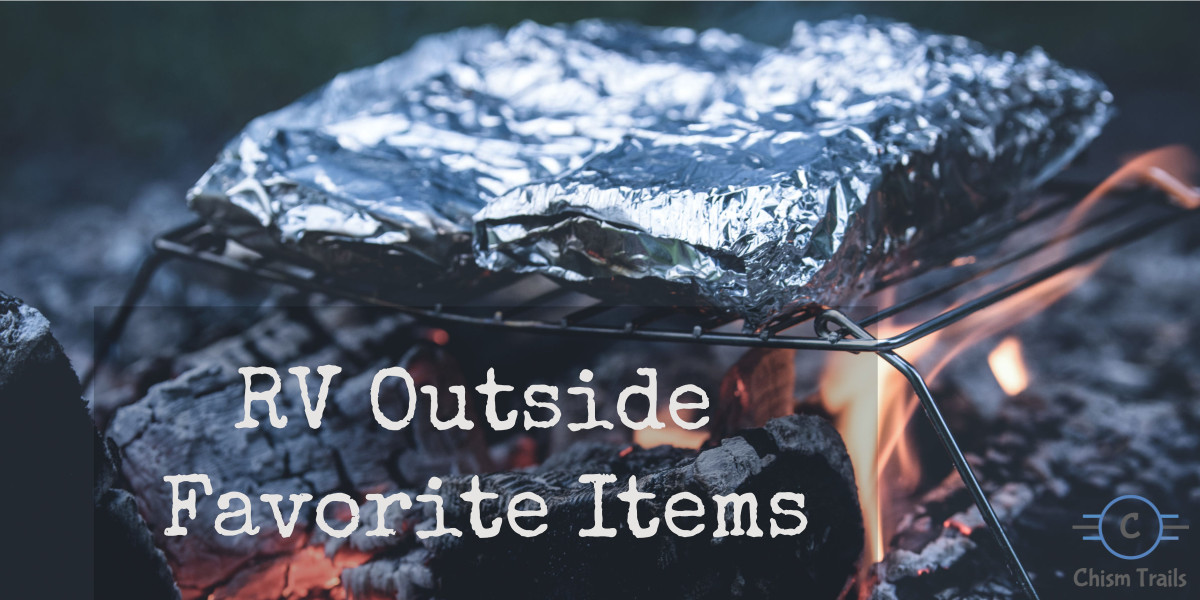 This reversible mat comes in 5 colors and can be used for the RV patio, the beach and even at a picnic.  It comes with a beautiful carrying case for easy storage.  It can be purchased in 2 sizes 9'x12′ or 9'x18′.
This set of 10 roasting sticks expand to 45 inches and come with a storage pouch. They are also made of stainless steel for easy care and durability and have a comfortable rubber handle design.
Great for inside or out, this garbage bag holder easily collapses for storage.  It's easy to set up and holds 13 gallon or large kitchen trash bags.
Great stocking stuffers, these packets (25 counts) turn the campfire into beautiful colors as the fire burns.
Kids are especially intrigued by these.