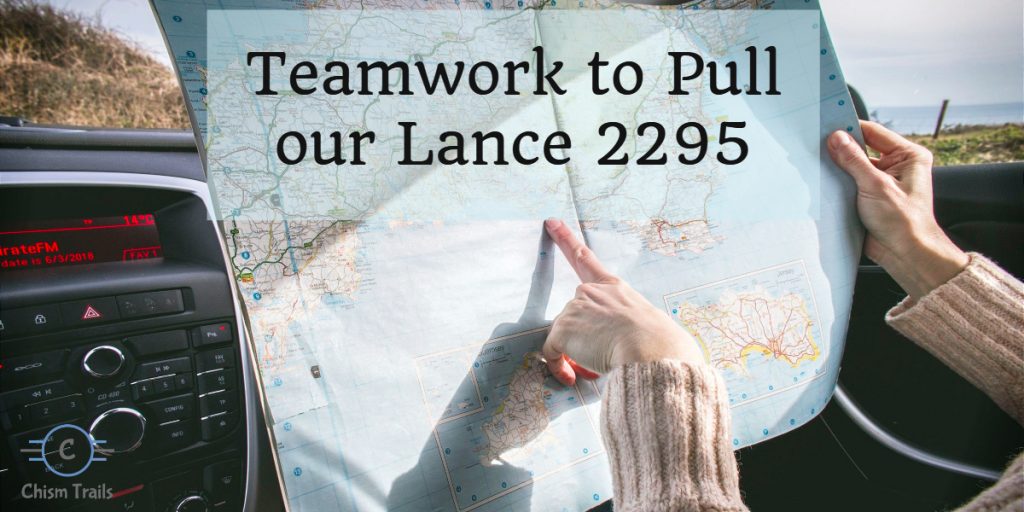 Teamwork is key as we get ready for any adventure in our Lance 2295. We love to travel so doing each step together helps us to be able to do even more trips in our future.
As we prepare for each adventure we work in our specialties. I often have a spreadsheet with target locations researched for the stay and mileage to get there. My wife does the meal planning with her Instapot in mind for ease of cooking. My wife stocks the pantry, the fridge and the clothes closet based on the destination. We work as a team at each stage of the adventure.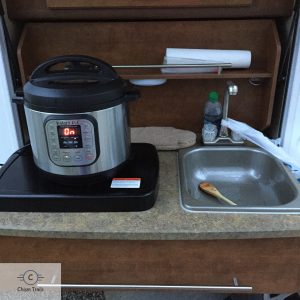 As we prepare to leave my wife lets me know when the air conditioner is off so we can get the power cord disconnected and put away. I lift stabilizer jacks and we pick up pads and remove chocks. My wife backs the truck up while I raise the trailer for hitching. She pulls the trailer off levelers and loads the pets. I pick up blocks and do a final check of the trailer and climb in the passenger seat. My wife pulls the trailer from the drive and unless the direction is thru Nashville she drives the first leg of the trip. We will meet up with the in-laws pulling their Jayco, our travel partners, on down the road. This is how it has been for the last few years.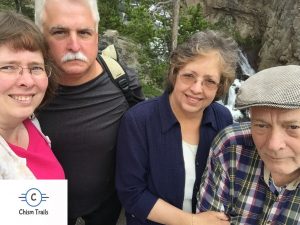 Teamwork is key to RVing
My wife comfortably drives the trailer. My wife always pulls the trailer on to the site. This works best in our world due to my dyslexia. There have been many comments as I shift seats at check-in. She has it placed on the site usually the first try.
Remember that my in-laws, who are of course older, are our travel partners. We have found that driving around 300 to 350 miles allows my father in law to continue the camping he enjoys. However, my mother-in-law has never pulled a trailer but we wanted to be sure we both were able to pull our trailer due to the many stories we have read about situations where one partner was left in a jam due to a medical issue while traveling.  When we purchased our first trailer a few years ago we knew that a situation could arise and we should be prepared. Especially since our adventures are only taking us further from home.
Teamwork is the key.