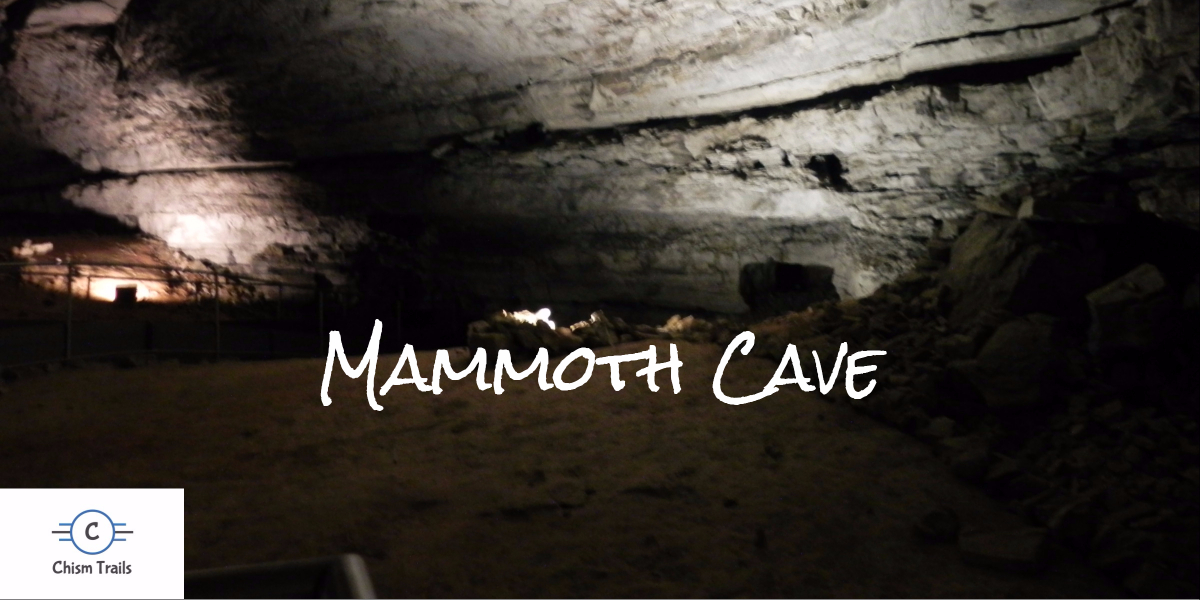 There are things we never did as kids and we owe it to ourselves to experience. The Lost Sea brought back childhood memories for my wife, but Mammoth Cave was a new adventure for all of us.
This trip brought us two hours from home in Central Kentucky. Mammoth Cave National Park includes access to the longest cave system in the world and includes surrounding hills. Wildlife was visible along side the road as we made our way through the park to the cave entrance. Next, is to select a tour and purchase tickets. This is a very popular attraction and the tours often sell out so it is a good idea to reserve tickets if a visit is in the plans. As we waited for the tour time, what else shopping.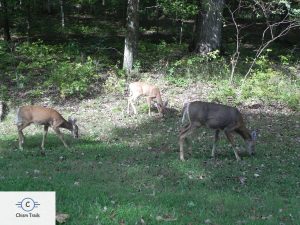 Touring Mammoth Cave
As the tour begins we move down the paved path to the cave entrance. The small entrance masks the large opening just behind. Only the steps give a sense of what lies ahead. The next hour or so is spent  touring a small fraction of the 400 mile cave system. This includes galleries, plants and formations. The padded path provides a comfortable example of what is beyond the path. The tour group returns for walk up the steps and a final hike to the village. The kids lead the way with energy and excitement in their steps that are a distant memory for the adults.  An exciting end to the tour.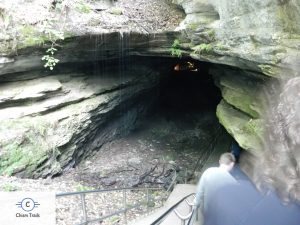 A stop at the village ends a magnificent introduction to the cave system below. This National Park provides opportunities for everyone to see this amazing treasure seeing that it preserved for future generations. The opportunities to return and see new aspects abound and there are also overnight stays for those wanting to see more.