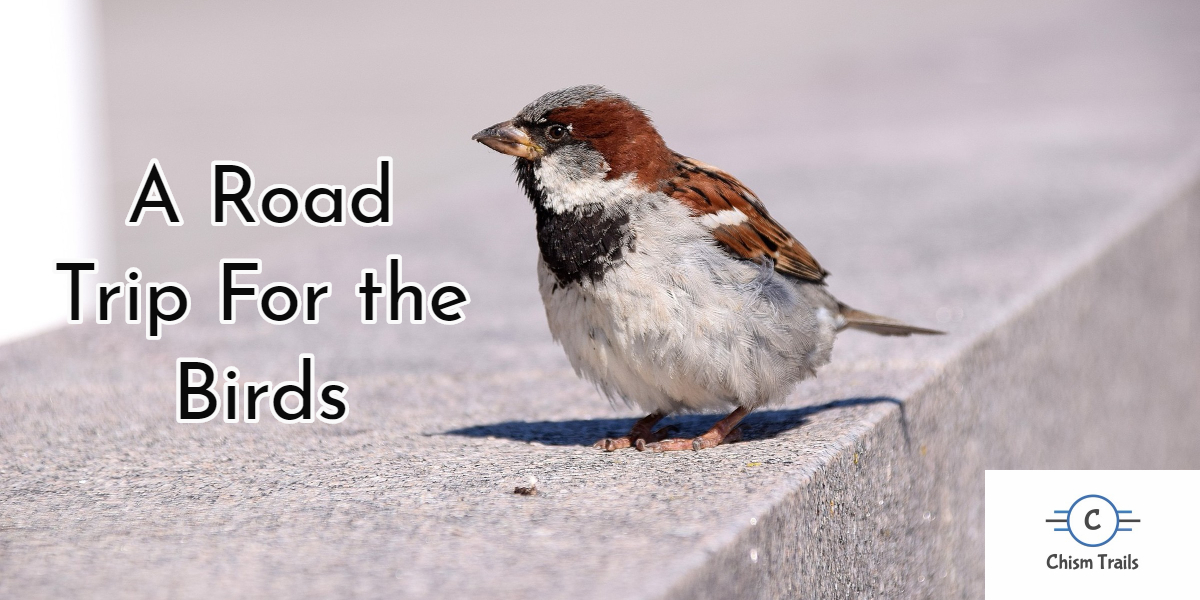 It is amazing the beauty in this world of ours. And when you are going down the road in a large or small camper, you can experience so much of that beauty. My husband and I are veteran campers and have memories of wonderful times together with family and by our selves.  Leaving our driveway on one of our trips, we never would have suspected we were displacing a family of birds.
PREPARATIONS COMPLETE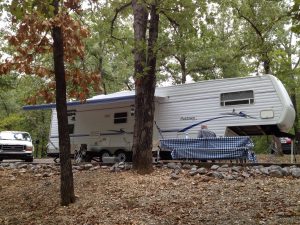 Several years ago, we took such a trip in our Dutchman camper.  That 35 ft BH (bunk house) camper slept 8 and we were a family of 8.  We were rolling down the road to the Guntersville State Park in Alabama. When we pulled into the park, you could see that the park had not been maintained.  My heart sank as I figured this was a bad mistake.
LOOKING PAST THE FIRST IMPRESSION
The full hookup site, which was and still is uncommon in state parks was nothing more than a road to stop on. There wasn't any yard and I don't remember a picnic table. But it was a reserved site and I was determined to make it work. We begin to set up inside.  As I looked out the camper window, I saw 6 or 7 beautiful deer. They were close enough to touch and then I knew this is going to be a great week.
Baby Birds Found
It was a beautiful day and we got our folding chairs out and sat outside watching the deer. All of us noticed a frequent tweeting sound. We were all quiet for a second, but that chirping sound kept on. We all walked around the site and couldn't find anything for a time. Suddenly, my younger granddaughter heard something near the front of the camper. We all began to investigate. Then we realized that a nest of baby birds was in the curved neck of the camper. We had traveled some distance from home with the baby birds in the hookup neck of the camper. How they survived, I do not know.
One of the attractions of this park was the nature station.  We thought maybe the staff there could take the babies and take care of them. The keeper said she would.
INQUIRING MINDS WANT TO KNOW
Back at the campsite, my younger granddaughter bravely put her small hand in the neck of the camper. She pulled the nest out first and put it in my hand. Then one by one she pulled the featherless, tiny birds out and placed them in the nest.  They were so tiny and helpless. Then we took that nest to the nature station. Along the way, kids in the campground started following us. They were all thrilled when we showed them the baby birds.  I imagine we were the talk of the park.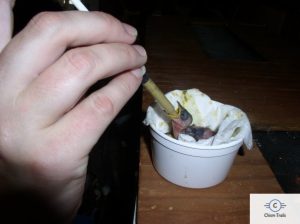 I doubt that any of us will forget that trip because of those tiny little creatures. You could say this trip was truly for the birds.
Great tools for Bird Watching Fun
Coleman Portable Deck Chair with Side Table
National Geographic Backyard Guide to the Birds of North America
Aurosports 10×25 Folding High Powered Binoculars With Weak Light Night Vision 
Hand feeding formula for Baby Birds