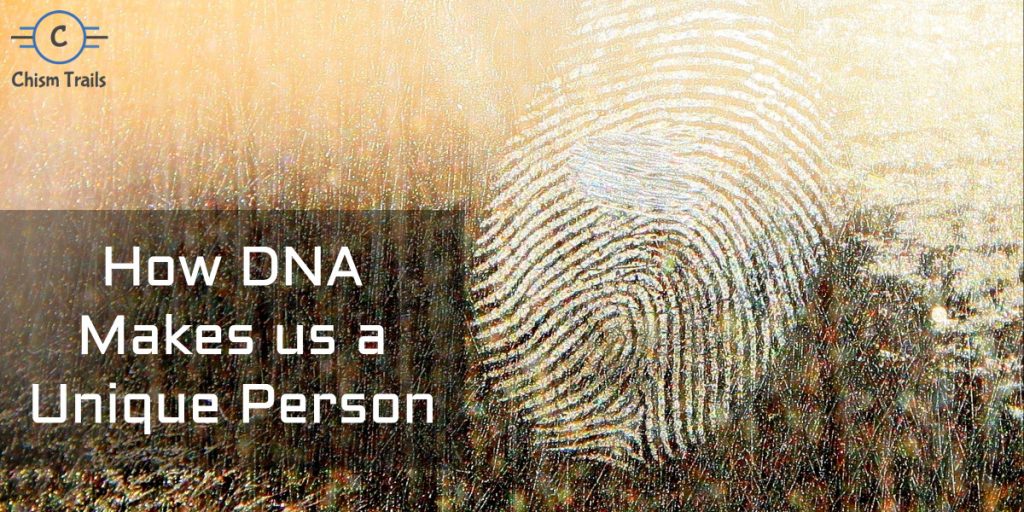 Since I started DNA and genetics research earlier this year, I have been contemplating the unique person He created in each of us. I have come to understand how unique I am based on DNA.   
Gen 1:26-27 "And God said, Let us make man in our image, after our likeness: and let them have dominion over the fish of the sea, and over the fowl of the air, and over the cattle, and over all the earth, and over every creeping thing that creepeth upon the earth. So God created man in his own image, in the image of God created he him; male and female created he them."
It is time for a chemistry lesson. There are 4 chemicals that makeup DNA base pairs. They are (A)denine, (T)hymine, (C)ytosine, and (G)uanine. Chargraff's rule states that A and T always combine and C and G always combine. The human genome consists of more than 10 million base pair.  This means there is a minimum of 100,000,000,000,000 combinations. That is 100 trillion combinations. 
2 Cor 3:17-18 "Now the Lord is that Spirit: and where the Spirit of the Lord is, there is liberty. But we all, with open face beholding as in a glass the glory of the Lord, are changed into the same image from glory to glory, even as by the Spirit of the Lord."
It is amazing too that God has a pallet of 100 trillion options to choose from for our DNA. The current world population is 7.4 billion meaning that each individual who has ever lived is covered. So based on the 100 trillion combinations I am unique in the human creation. God is so good and you are His unique creation!!